【kawais】 leather chair seat<fresco>_beige
※caution!!※
【脚は付属しておらずシートのみの販売です】

植物タンニンなめしのヌメ革を使用した
コンパクトチェア用のレザーシート。

化学的な薬品や塗料を使用しておりませんので
革本来の良さをお楽しみいただけます。

その分日焼けなどの変色、着色がしやすくなっておりますが、
防水スプレーや皮革ケアオイルなどで予防していただいた上で
ぜひ変化も含めてご愛用くださいませ。

※革に補強は施しておりますが、必ず伸びてきます
※輸送時を含め、元々傷がついている場合がございます
※商品の不具合以外の返品、交換はご遠慮いただいております
※お手持ちの脚にフィットしない場合も、返品はご遠慮いただいております

<メンテナンス>
定期的に防水スプレーを塗布していただくことを推奨しております。
ケア用品ですが、乾(もしくは少量の水)拭きで汚れを落としていただいた後、
無色の乳化性クリームを少量塗っていただくことをおすすめしております。


<推奨体重>80kg未満
(ご使用になられる方の体重や革の個体差により、伸び方が異なります
<耐荷重> 110kg(シートのみ)
一般財団法人 日本繊維製品品質技術センターにて検査・認証済み ※ご使用になる脚フレームによって耐荷重は異なります 推奨フレーム:Helinoxチェアワン、タクティカルチェア
(あくまで破損しない数値のため、革の伸び方とは関係ございません)

<ブランド説明>
kawaisは
革靴の生産過程で生まれる余り革を
最大限に活用した
レザーアイテムブランドです

靴は左右で1セットなので
たとえ些細な傷や表情の違いであっても
使用できない場合が多々あります

そんな無駄をできるだけ無くし
新たな命を吹き込みます

※The legs are not included, only the seat is sold.※

Leather seat for compact chair using vegetable tanned leather.
No chemicals or paints are used.
You can enjoy the original quality of the leather.
We recommend that you use a waterproofing spray or leather care oil to prevent discoloration.
The leather is not reinforced.

We have reinforced the leather, but it will always stretch.
If you have any questions, please do not hesitate to contact us.
If the product does not fit your legs, please do not return it.

<Maintenance>
It is recommended that you apply waterproofing spray periodically.
We recommend applying a small amount of colorless emulsifying cream after wiping dry (or with a little water) to remove dirt.

<Load capacity>
110kg (sheet only)
Tested and certified by the Japan Textile Products Quality Technology Center.
The load capacity varies depending on the leg frame used.

<Brand Description>
What is kawais?
kawais is a brand that makes maximum use of surplus leather produced in the process of leather shoe production.
kawais is a leather item brand that maximizes the use of
Leather items brand

Since each pair of shoes is a set
There are many cases where even a small scratch or difference in expression
There are many cases where the leather cannot be used.

We try to eliminate such waste as much as possible.
and breathe new life into them.
*Tax included.
※別途送料がかかります。送料を確認する
Shipping method / fee
この商品の送料・配送方法は下記のとおりです。
Japan domestic shipping fees for purchases over ¥10,000 will be free.
Letter-Pack

Your delivery status can be checked online.

Shipping Fees are the same all over country inside Japan ¥370
この商品の送料・配送方法は下記のとおりです。
EMS

This shipping supports package tracking and compensation for damages.

記載していない国への発送はできません。

Asia

Oceania

North / Central America

Middle East

Europe

South America

Africa

Other areas
*Japan domestic shipping fees for purchases over ¥10,000 will be free.
※この商品は海外配送できる商品です。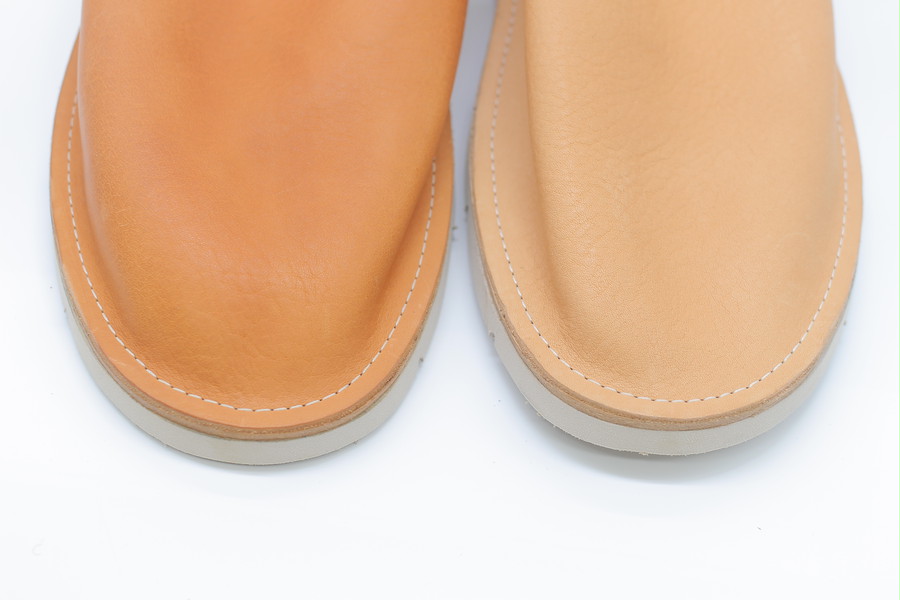 <Sunburn example>
Right:Original
Left:Exposed to the sun for half a day